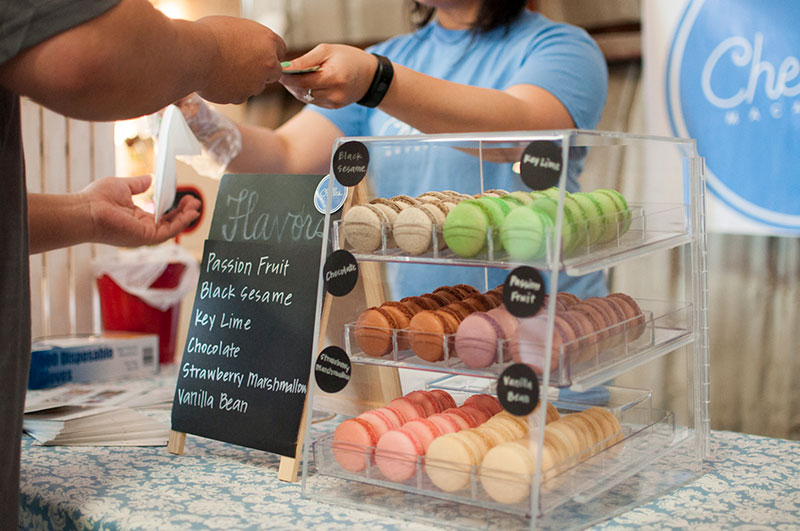 Branding is just as important for small businesses as it is for big names. Indeed, many large corporates try to look smaller than they are, seeking personal appeal or attractive to consumers that support independent brands.
What is Small Business Branding
Yes branding is about your logo, your stationery and your message but it is also so much more. It's about your values, your purpose and who you are. Think of it as the "soul" and "personality" of your business.
For example "Coke" basically sells sugary water but what they really sell is a lifestyle, "Nike" are a shoe company but what they really sell is aspiration. For small business this is no different. If anything, easier because you are more connected to the heart and soul of the business and more often than not the personality is still working in the business.
Branding is a way of defining the business to yourself, your team and your external audiences. Many small businesses make the mistake of overlooking branding efforts because they think of themselves as a business and not a brand. ... But branding is important for businesses of all sizes because it increases their value, gives employees direction and motivation, and makes acquiring new customers easier.
Why Promote Your Brand?
Don't limp by from sale to sale understand what influences people to buy. A strategically defined brand is the same as when people fall in love. Customers connect emotively because they share the same values and beliefs as the brand. This can lead to higher sales, better brand differentiation, loyalty, advocacy and even helps you avoid discounting to drive sales.
This loyalty and belief can also help you shape your business. By engaging with your loyal customers it can help you better understand your business and give you an ideal platform from which to extend your offering or range.
Customers are so savvy today that they can see through most attempts by businesses to promote, gloss, spin or charm their way to a sale.
In order to get past this barrier we need to understand that our brand has many different touch points. There are the obvious ones such as your website, stationery, vehicle, signage, point of sale, paid ads etc. Which are all self promoted but the less obvious and far more effective are the organic, community based touch points such as referrals, references experiences and awareness. This is the gold, because this is where all the decision are made.
To illustrate how important this is, consider you are thinking of buying a new car. You may have seen an advertisement of one you like on TV. I doubt if you'd head off and buy that car unless you had confirmation of your decision from other sources (ie. friends, family, internet etc.). Very rarely does anyone rely on just one source of information to make a decision, even if it's as simple as buying a book. It's human nature to cross reference our decisions.
The promotion and nurturing of your brand creates positive associations with your product or service and excellerates "word of mouth". For example, sponsoring local charity events or implementing a strong environmental policy, would persuade people to make positive associations every time they see your branding on the things you're selling, making them significantly more likely to buy from you. As some of the world's most successful marketers have observed, consumers are ultimately less interested in what they're buying than in the way it makes them feel about themselves.
Spread The Good Word
Once you've capture the very essence of who you are, your point of difference and your reason for being, you then need to broadcast it to your community. Set your customers up as believers, empower them to pass on your message. Let them do the work and carry your brand around with them. If your brand is authentic and trusted then the value will sell itself.
Here are a few of the main methods worth considering:
Design it to be shared
Embrace social media and its potential to reach new audiences and promote your business at minimal cost. The general public is far more likely to encounter one of your social media posts than they are to organically stumble upon your website.
Become a prolific blogger
Blogging is one of the most efficient ways to reach potential customers. Google's algorithms are designed to look for popular, new, relevant content. Blogging is 100% free, and the only real cost involved is the time required to think up content ideas and write posts.
Email newsletters
Is an effective way to keep customers informed, stay front of mind and to maintain loyalty. Email marketing is perfect for targeting specific sectors with a more personal message that has a better chance of converting or being shared.
Online advertising
Banner ads, remarketing, AdWords – If they are priced right they can be a good way to build your customer base and spread the word. You have a huge amount of control over costs when running ads online and they can be a great way to boost organic reach.
Encourage customer reviews
Reviews are a powerful marketing weapon and an important research tool for consumers on their path to purchase. They are also a powerful way to expand your social and digital footprint. If you're looking to gain an edge over your competitors, we recommend proactively requesting online reviews from customers.
Advertorials & Media Releases
These can build your reputation and expose you to new audiences. You can never have enough of these in the public arena.
Think Long Term
Branding is like a wave - what begins as a small ripple grows into something much larger and more powerful as it picks up momentum. Pull the plug on your branding efforts too early and you will miss out on the compounding effects of multi channel marketing.
It takes time for potential customers to receive validation, to trust and to become familiar with your brand. Once this happens you'll start to see results in direct website traffic and conversions.
Start small and grow your branding efforts over time, publishing new content and releasing new ads, videos and marketing messages on a steady schedule. Give the message a chance to reach customers on multiple levels.
Carry customers with you and grow stronger with every success. You don't have to be a big corporation to pull it off, and it's never too early – or too late – to make a start.