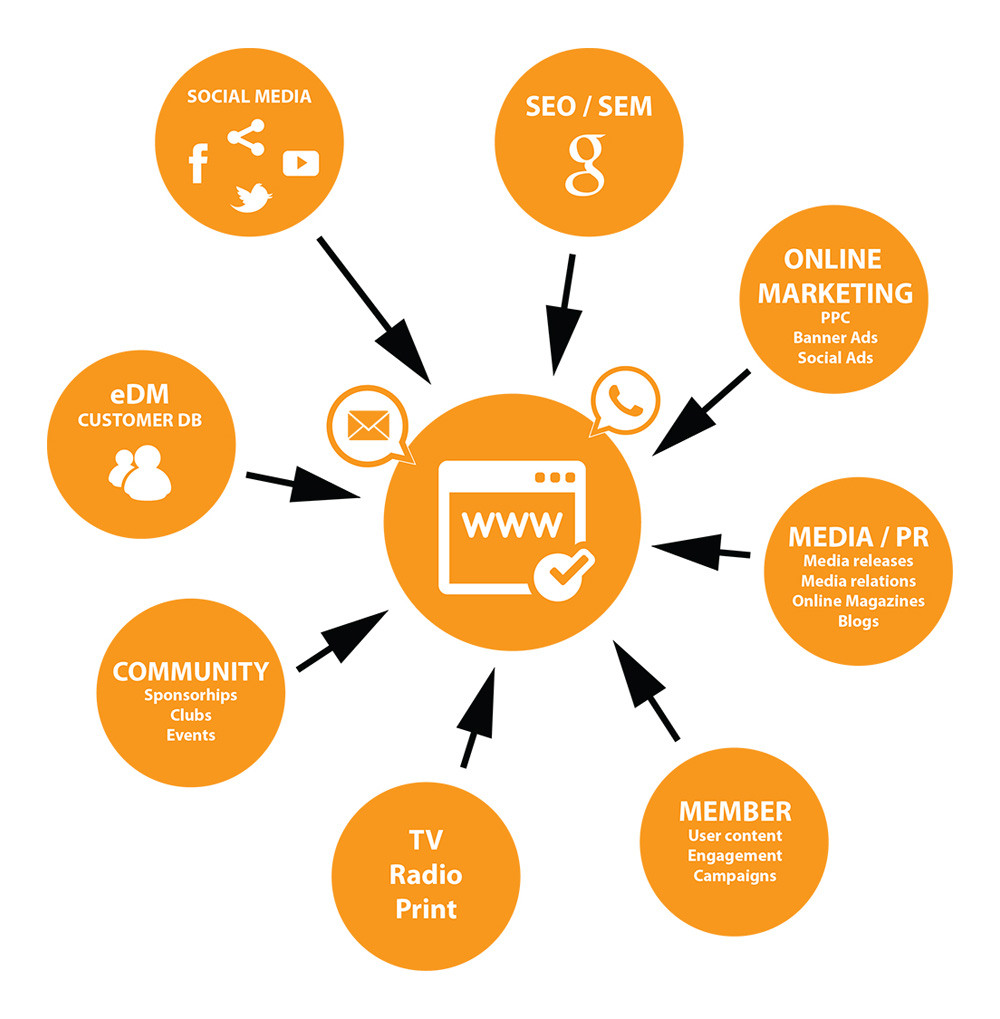 Digital marketing plan
Online marketing is one of the most powerful and effective ways to reach and engage with your target audience.
The key to success it to develop and to follow a digital marketing plan.
Your plan should include:
Brand: Mission and Values
Definition of Audience Segments and Peers
Clearly defined goals you want to achieve
Content Strategy and plan
Define your communication style
Content library - ideally images and video clips
Channel strategy: Which channels work best for your brand?
Timeline: monthly, quarterly, yearly plans
Budget: Set your budgets for services and ads
Reviews and Reports: ROIs, goals and audience behaviour
Online Marketing Discussion / Template:
Snapshot Now
Website technology
Audience behaviour on website
Social channels and audience
BRAND MISSION: WHO WE ARE:
What does your brand stand for?
Brand Values and Mission.
What are our AUDIENCE SEGMENTS?
Retail, wholesale, Online, Media, Members ...
GOALS: WHAT DO WE WANT TO ACHIEVE
Sales goals (Macro Goal)
Lead Generation
Increase Conversion Rates
Grow brand awareness
Audience Growth (members / eNews subscribers) (Micro Goals)
Grow Site Traffic
Grow social following
CHANNEL STRATEGY
Website
eNewsletter
Social Channels
Blogs
Online Magazines / Blogs
CONTENT STRATEGY
Grab attention and hold it
Create experiences
Share knowledge and experience
Provide resources
YouTube Clips
SEO/SEM VS Content Marketing
Brand Building VS SEO/SEM
TIMELINES
What is our overall strategy?
Quarterly, Yearly plans
ONLINE MARKETING BUDGETS
What are monthly budgets?
Agency services
Media buying
ADVERTISING CHANNELS
Facebook / Instagram (PPC)
Google AdWords (PPC)
Offline Magazines: advertorial / ads
Online Magazines, Blogs: advertorial / ads
Local and surrounding community
MEDIA PR
Do we have a media contact list?
What has been done so far?
REVIEW
Audience stats analyzing
Review and value – ROI
Tweak and Improve
A/B Testing
Split Testing
Channels and Message