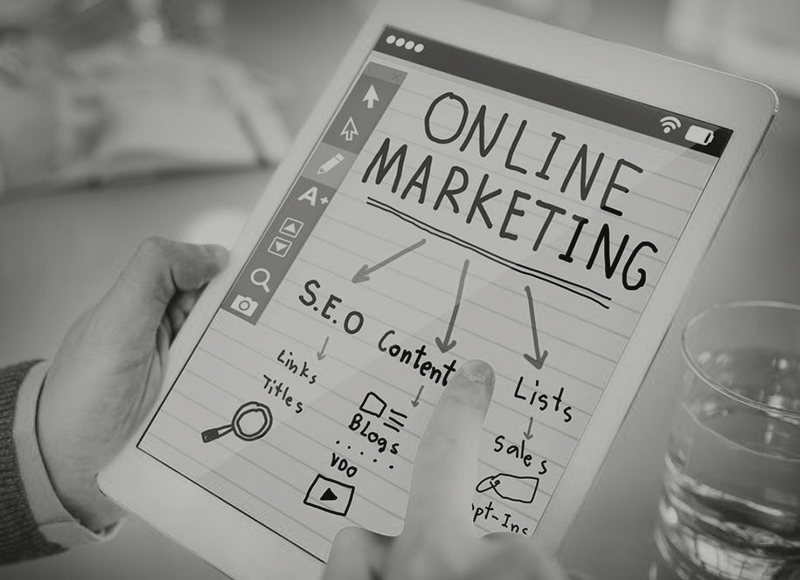 Digital marketing trends for 2018
New trends and technologies are entering the market place and the move into 2018 comes with a shift in digital marketing. We would like to share what we think will be some of the major marketing trends to look out for in 2018.
Mobile CX (Customer Experience)
Mobile is becoming more and more dominant among digital channels, which leads us to believe there will be a shift in the number of companies investing in a mobile-first strategy. And as we all know Google also favours websites with a great mobile experience in their search results.
M-commerce is the new E-commerce.
Voice activation
Voice recognition will change how consumers interact with brands in the future.
It is predicted that 67 million voice-assisted devices will be in use in the U.S. by 2019.
Digital marketers have already been responding to that trend by focusing their efforts in areas such as optimising brand visibility in Google snippets to respond to the rise in voice-search question asking.
Consumer Trust
Trust-based marketing is a theory based on building consumer relationships through trustworthy dialogue and unbiased information.
83% Of Consumers Rate Transparency & Ethical Behaviour as Greatest Trust Builders.
To stand out and retain customers it is important to win consumer trust by growing brand value and offering a more personalised experience.
Artificial Intelligence and Machine Learning
AI and behavioral marketing will allow marketers to more effectively engage with their prospects and customers.
According to Salesforce research, artificial intelligence (AI) use by marketers will grow more than 50 per cent in the next two years.
Adobe predicts that machines will start making strategic marketing decisions.
In the near future software will analyse data to build segments, start and stop campaigns across various channels, and create custom copy that will target perceived personalities.
Content Marketing and Smart content
Smart content is content that is intelligently personalised to your customers' needs.
It's all about creating messages which are easily memorable, unique and personalised in nature.
The aim is to create content that retains existing customers who will keep coming back for more as well as attract others through an encouraging word-of-mouth.
Influencer Marketing
Influencer marketing as a strategy has been growing in popularity for the past few years.
Of course, consumers are a big part of influencer marketing, as well. Brands will continue to give their existing customers a chance to suggest their products.
Live Video Usage
Like AI, live video is nothing new, but it's growing exponentially. Everyone wants a piece of Facebook Live.
People love watching videos. In fact, 80% of users said they'd rather watch a live video than read a blog post.
According to Facebook, live videos get three times more views than standard post.
In 2018, mobile video consumption is expected to grow by 25% (and video consumption is supposed to decline on laptops and desktop computers for the first time ever), so get ahead of the competition now by planning a mobile video strategy.
SEO Trends
User Experience
User experience, especially the importance of mobile UX, will become even more important in 2018.
Google has made it clear that the focus is on the user and this should make more sites deliver a smooth UX for their visitors.
Voice search and digital assistants
Mobile devices, smartphones and smart home devices featuring digital assistants like Siri, Cortana, Alexa and Google Assistant are invading our lives.
It's important to remember that the whole purpose of these new technologies is for the device to provide the best results for on-the-go searchers.
Since many voice searches are local in nature, having your Google My Business listing claimed and up-to-date can help increase your chances of showing up when a voice search is done pertaining to your local business, location or business category.
Image search will continue to grow in 2018 so now might be the time to make sure all the images on your website have well thought out and optimised alt tags.
Keywords
There will be a shift to focus more on semantic search, buyer intent and topics rather than specific keywords.
Also your keyword strategy must now be more conversational in nature and mimic how real people talk and ask questions verbally. A great way to use the aforementioned customer data is to create FAQ pages that focus on those long-tail and conversational keyword phrases.
Social media trends
With more and more brands trying to connect with audiences across an array of social channels, the attention span of people is on a decline.
Find some trends that will have maximum impact on your social media strategy below:
Content that engages on a personal level will be liked the most
Live Streaming Explodes
Online Hangouts Become the Norm
Increasing popularity of Instagram Stories
Focus on Generation Z
Increasing brand participation in messaging platforms
Continued investment in influencer marketing