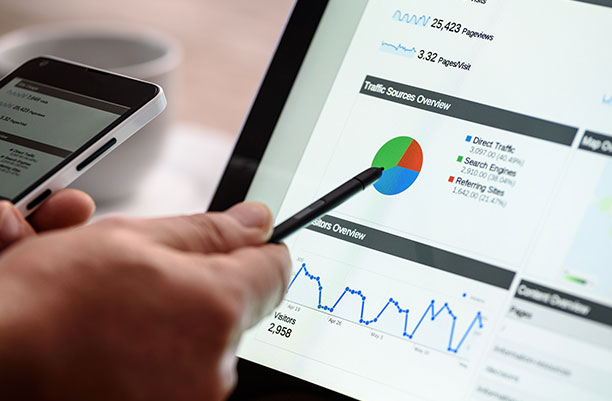 Snap Shot of Googles Recent Updates
Google is making changes at a rapid pace, their 2018 series of updates brought in big ranking changes to a variety of different websites. With updates like the Google Medic in which websites related to e-commerce and health had their rankings affected significantly. We expect 2019 to be no different.
Google makes small changes on a daily basis that usually go unnoticed, the New Algorithm change in March this year affected sites and businesses worldwide. With some seeing traffic drops ranging from 20% up to 90% and rankings also lowering. It seems websites that were impacted mostly were related to the automotive industry, food and drink, pet and animal and even some law and government sites.
Analysis suggests that niche pages (which are dedicated to a single or limited subject matter) have been the biggest losers of the recent March 2019 update.
One contributing factor may be that Google's algorithm looks to have increased its priority on user signals and search intent. This means websites that generate more "user time", higher page views per visit and lower bounce rates than competitors are likely to have seen a boost.
Indeed, research backs this up. Finding, the sites that gained increased visibility from the March 2019 update have an average time on site of 2:29 minutes. This is 26% more than the sites that took the biggest hit, which apparently have an average time on site of 1:58 minutes.
Google's Algorithm Focus
Google's algorithms are designed to find content that matches the queries of users. Therefore websites that continually add new content to their pages that match what the target audience wants to know will be placed higher in the search rankings.
The goal of their new algorithm updates are to ensure that websites deliver quality content that measures up to Google's 'E-A-T' guidelines (Expertise, Authority, Trustworthiness). Focusing on these key factors is critical in any SEO strategy, as it is key to bringing in traffic while also benefiting the user with useful information.
The 2 main aims of content that most effect SEO:
Understanding the users intent
Having understanding content
Basically speaking, with these two factors optimised, the rankings and traffic through the website will increase. Google is continually optimising their search engine to ensure their users get the best results.

What this means for your business?
Businesses that rely heavily on rankings may be affected dramatically. For small businesses in competitive industries any drop in rankings can be critical. New changes in algorithm can completely change your sales volume. Google's algorithm changes can come quickly and unexpectedly, so make sure you're prepared.
So how exactly are Google's algorithm changes impacting websites worldwide and what does it mean for your business?
Google itself has suggested that the March 2019 update was noticeable, but by no means the biggest update it has undertaken in recent times.
As a result, the general consensus seems to be for websites to continue focusing on what they have already been doing, which is to build brand trust and authority. This means to create and publish authoritative and valuable content on key subjects around a particular topic (rather than single or niche keywords), so that users are more inclined to click from a search as well as spend more time on site.
Consider if your website is optimised for the user intent:
What are the related questions the user might ask or want to know about?
What has motivated their search query in the first place?
Another key consideration for websites is user experience, i.e. whether or not a site meets the user's expectations. Ease of reading, button size, clickable contact links and mobile responsive design are all important factors these days.
Large algorithm changes can also be an opportunity to expand and equal the playing field with some larger competitors. You may find though targeted blog posts or informative pages that you can rank surprisingly well for popular keywords.
Another thing to keep in mind during broad, core updates like this is not to be too reactive. Google makes changes all the time and your site may actually be technically perfect and bounce back as the update rolls out further.
Try to take a break for a week or two before you make changes trying to counteract any drops you may have experienced. That said, it's always good to be proactive about potential technical issues or others that you can control.
For good rankings, it is critical to keep your website fresh and up to date, to keep active with your marketing and to show the search engines that you are an authority in your field.
How can we help?
Continue to add relevant content to your website
Help keep your website functionality user friendly for users.
Keep up to date with recent trends that may impact your site.
Help you with an affordable online advertising strategy.
Set up simple social media practices to grow your reach and lift rankings.
Write useful blog posts to help genuine customers connect with you and help boost your rankings.

Flux Creative have Website Care Packages and Online Marketing Packages that can be tailored to suit any business. Contact us today to find out more.