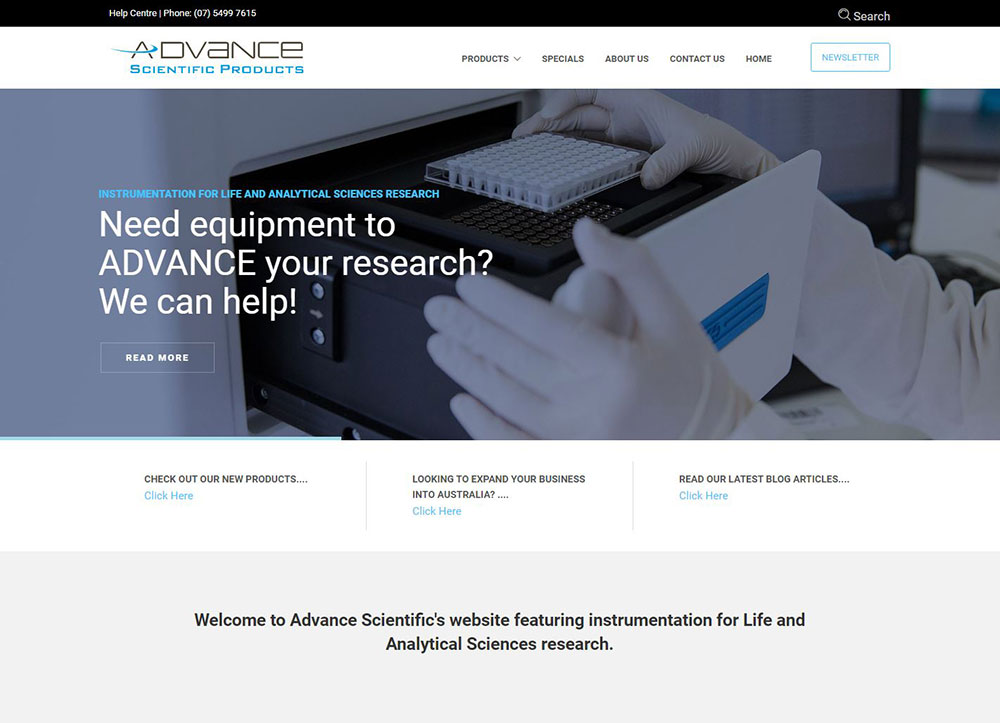 "COVID-19 won't be around forever but, while it's here, could it possibly impact the way that our customers will want or are compelled to interact with our organisations? My company, Advance Scientific, has a significant portion of its customer base located at Australia's leading universities and many of our sales interactions in the past, and until just recently, have been onsite and face-to-face. Good luck with that for the foreseeable future!
Like many other Australian businesses we've started to look at other ways to communicate with our customers and to keep generating sales in this coronavirus-dominated environment in which we find ourselves. What we have found is that COVID-19 is occurring at the same time that university finance departments are looking for novel and efficient ways to assist their clients (researchers, technical support personnel and staff) in the identification, purchase, delivery and payment for the critical equipment they need for their research.
In order to tap into these developments my company has linked into the systems that have been developed by Advanced Science Warehouse (ASW) to answer this emerging trend at Australia's universities. ASW has created a powerful platform that not only meets the universities' financial requirements but also allows companies like mine to simultaneously promote our products. This is done through integrated catalogues featuring our equipment that provide end-users with everything they require to identify and purchase the instruments and consumables they need - right from their computers!
Our involvement with ASW, and our presence on a number of Australian university platforms, has significantly increased our sales pre-COVID-19 and we expect this to continue through the pandemic and into the future as researchers become aware of this convenient way to get what they need to keep their research moving forward. Maybe we'll go back to the old face-to-face ways once COVID-19 is no more but don't count on it! I'm betting on university personnel embracing this novel purchasing channel now and in the years to come!"
Martin Peet,
Director at Advance Scientific Products