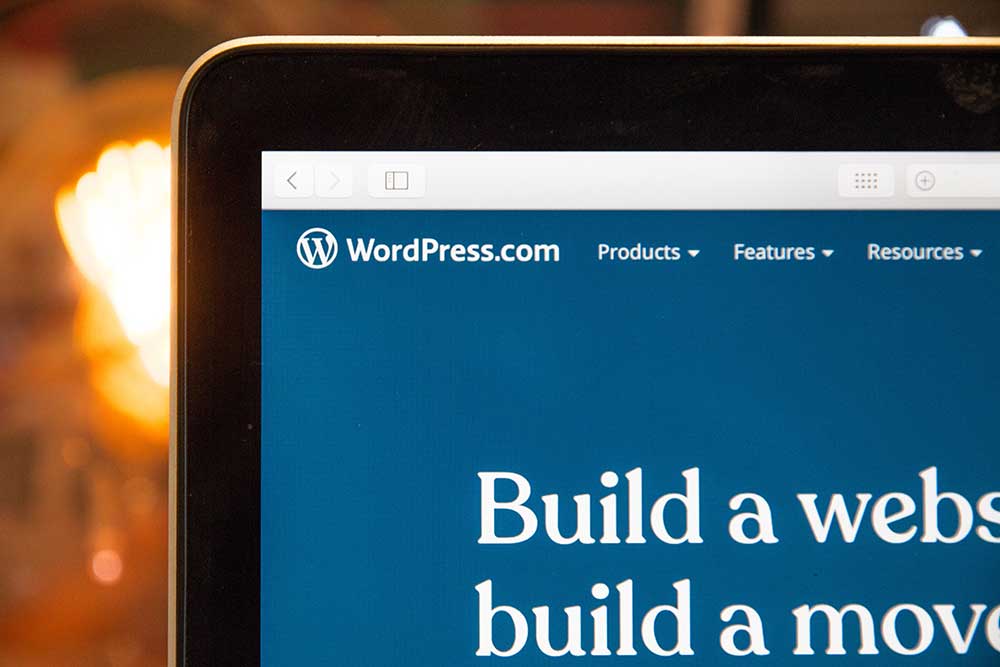 Reasons not to use WordPress
WordPress (WP) is an open-source Content Management System (CMS), which means that anyone can download, install, use and modify the software for free.
When it was launched in 2003 WordPress was designed to publish online blogs. Nearly 20 years on it has become the most popular content management website platform on the internet, with over over 40% of the websites using it's core code. Now a huge open-source ecosystem of plugins and themes has evolved where users can create any type of website and buy tools, graphics or addons to enhance it.
A large reason for the popularity is that anyone with a computer can be a part of the marketplace by selling or buying code from a huge customer base. This large DIY market has fueled it's growth but also created an unregulated monster.
If you are considering Wordpress, there are definitely some tradeoffs that website owners should be aware of before committing to the system.
Here is a brief outline of some of the challenges you can expect:
The WordPress code is bloated
As mentioned WP began it's life as a blogging software and the core itself does not have a great deal of functionality. To keep up with the design and functionality expectations of the internet over the last 20 years developers have just added more and more code to the platform with no checks and balances. The marketplace has driven the demand for flashy, highly engaging graphics and complex device friendly functionality which can look good but is often built with second rate development and bloated code.
Bloated code slows down the speed of a site, is hard to modify and can become highly dependent on unreliable third party plugins to fix. These plugins are created by unknown developers with no guarantee they will work or be supported into the future.
Security issues
WordPress's global popularity and open-source code also makes it the perfect target for hackers.
Out of the box WP is not really secure. Most of the breaches mainly occur due to vulnerable third party themes and plugins. The average WP site might have more than 15 plugins for it to function well on the internet, each created by small third party developers. These plugins can create cracks in the security wall that hackers use to corrupt a site. For example, the default setting of WP installations allows an unlimited number of login attempts. Making it easy for attackers to force their way in.
Software updates
WP needs regular updates to keep the platform functioning and secure. Depending on your hosting agreement, updates normally need to be done manually. This takes time and increases the ongoing maintenance costs.
Another risk with the many updates required on a WP site is that they can often have compatibility issues with other plugins, forcing functionality to break and requiring expensive maintenance fixes. It is also quite common for third party developers to stop supporting their plugins completely, creating an even bigger problem.
Design restrictions
WP is very restrictive for designers. Most of the themes look very similar and unfortunately other than changing colours and fonts you are stuck using the theme as the original designer intended.
Unfortunately making specific adjustments to theme elements that may suit your brand are just not worth pursuing. Settings can be found all over the place and what can seem like simple design adjustments can take forever.
Themes can also come with design bugs that are hard to fix and the original developers hard to contact.
WordPress does not have special SEO powers
As with most quality Content Management Systems, SEO comes down to the knowledge of the people who build the website and the speed of the server they are hosted on.
A WP site with bloated code, on a cheap hosting service, built by inexperienced developers can easily turn out to be the opposite of search engine friendly and difficult to repair.
The page load speed of a website is critical to search engine rankings. WP is notorious for being slow. Needless to say that slow sites don't rank well!
WIt might be free but not cost effective
Compared to SaaS (Software as a Service) platforms WP is dependent on a high amount of ongoing support and maintenance.
The site will need to be hosted and maintained by yourself.
Due to security flaws updates and testing are required monthly.
Updates often need to be installed manually which takes time.
Ongoing maintenance can often be required to fix incompatibility and bugs.
A lot of functionality means a lot of plugins which are not always for free.
Secure, fast and maintained hosting environments come at a premium cost.
WordPress alternatives
There is no such thing as the best solution or the one and only system you should use. Different businesses have different needs and budgets to work with. A system which might be suitable for one organisation might not be suitable for another.
Even after all that you have read here, you may believe the benefits of going with WP as a website platform more suit your purposes, which is fine.
However here are some alternative systems we can recommend for small and medium businesses:
Treepl CMS + Ecommerce
Siteglice CMS + Ecommerce
Maropost Ecommerce (Neto) Ecommerce
Shopify
BigCommerce
Duda
Wix
Squarespace + Ecommerce
If you would like some further advice or assistance selecting the right CMS we are happy to catch up via zoom or over a coffee to talk about your best options.