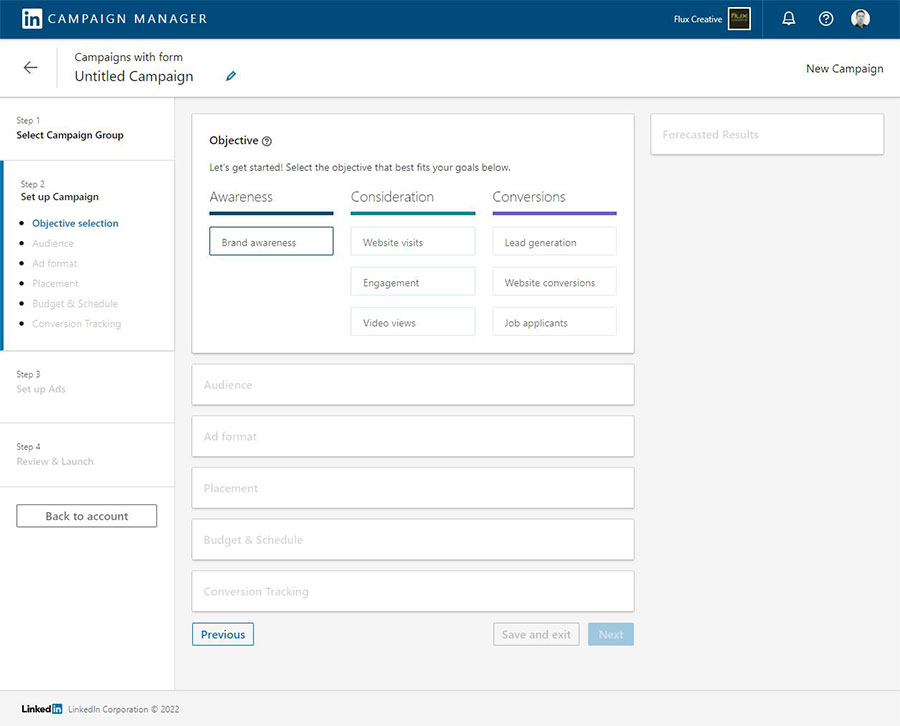 The benefits of LinkedIn Ads
LinkedIn is the world's largest professional social network, with over 660 million registered users. Around 300 million of them are active on a monthly basis. Out of that, 90 million are senior-level influencers and 60 million hold decision-making positions.
This is basically why LinkedIn has proven to be such an effective platform for lead generation and customer acquisition. LinkedIn Ads can be highly effective for both reaching a professional target audience or B2B campaigns.
What are LinkedIn Ads
LinkedIn Ads are paid advertisements shared on LinkedIn, similar concepts run on Facebook and Instagram platforms.
Apart from having your own profile, you need to set up a LinkedIn Page for your business to be able to place Sponsored Content and Sponsored Messaging.
You also need to set up a Campaign Manager account which is the all-in-one advertising module on LinkedIn. Once registered as a Campaign Manager you can set up and monitor ad accounts, run campaigns and control your budgets.
LinkedIn offers a variety of different advertising formats such as sponsored content, sponsored messaging, video, carousel ad, dynamic, display and text ads.
LinkedIn is also relatively advanced when it comes to targeting. You can target your audience by selecting criteria such as:
Location
Job functions
Job title
Seniority
Degree type
Skills
Company name
Company size
Industry type
Professional or personal interest
You can even import your own data using a matched audience. The budgets for your ads can be set as a daly maximum spend or for the campaign lifetime.
Benefits of LinkedIn Advertising
LinkedIn is still a bit of an undiscovered golden mine when it comes to online advertising. It has proven to be a valuable marketing tool for many companies and offers a number of unique advantages over other social networks.
Low barrier to entry
On some of the other digital advertising channels setting up an ad can be a hassle. Not on LinkedIn. It's quite easy to have a simple campaign up and running in five minutes.
Audience targeting options
LinkedIn is the only platform that allows advertisers to group audiences by employer (past or present), job title, years of experience, education level, industry, professional certifications, and more.
Retargeting possibilities
LinkedIn has rich retargeting and remarketing options. There are 8 types of matched audiences that you can use to re-impact your audience once they've interacted with your business.
Higher Conversion Rates
Research conducted by HubSpot found that on average LinkedIn Ads converted users to leads at a 6.1% conversion rate. The average conversion rate for B2B advertisers on Google search is 2.58%.
Quality Leads
Choosing a conversion campaign with lead gen forms can drive more quality leads to your business. Such campaigns especially in combination with pre-filled forms are more likely to convert users into leads compared to a form on your website.
Connect with individuals directly
Using Sponsored InMail, you can send customised messages to your target audience. You can invite users to download exclusive content, encourage them to sign up, register or purchase a product or service.
Networking and Traffic
Networking is LinkedIn's greatest strength. Sharing and promoting quality content can not only direct quality traffic towards your website and promote your brand it is also a great conversation starter.
Conclusion
At Flux Creative we are using LinkedIn as one of our lead generating channels.
You can checkout and follow our LinkedIn page at: FluxCreativeAustralia
We hope this has been helpful, feel free to contact one of our experts if you need any further help developing or executing a sound online marketing strategy.