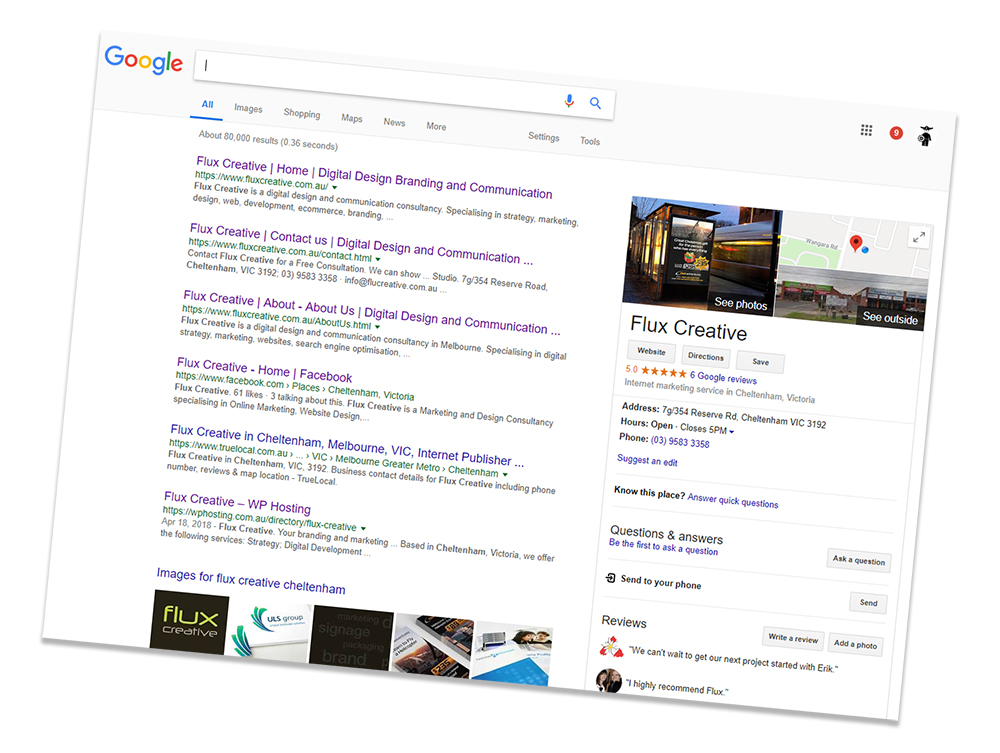 The importance of Google local search
Recently, Google announced another change to ensure that search results are even more local and more relevant.
Local Search Engine Optimization (SEO) is a proven practice of online marketing that promotes local businesses and their corresponding services to their local communities.
More than half the customers looking to purchase products or partake in the solicitation of professional services use the Internet to perform searches. Since most people tend to purchase products within 15 miles from home, it is important for businesses to dominate these local searches to obtain a high volume of converted leads.
Also be aware that more and more, people are searching for local options on mobile devices wherever they are and if your business isn't showing up for those searches, you're likely missing out.
Google My Business
Google My Business is a free and easy-to-use tool for businesses and organizations to manage their online presence across Google, including Search and Maps. By verifying and editing your business information, you can both help customers find you and tell them the story of your business.
What are the benefits of using Google My Business?
It's FREE
The good news is it's 100% free.
Listing on Google Maps
Verified businesses are listed on Google Maps.
Manage your information
You can manage valuable information about your business like contact details and opening hours as well as list products and services that you offer.
Interact with customers
You can read and respond to customer reviews and also publish photos and posts.
Understand and expand your presence
The integrated insights help you to understand where your leads and customers are coming from. They show how many user clicked on your phone number, website link or used directions to find your physical store.
Increase your website and in store traffic
Targeted and quality local traffic is always to your advantage and local user are more likely to convert into customers. According to some recent studies 78% of local-mobile searches result in offline purchases!
How to additionaly boost your local SEO
To get the most out of your local SEO and to increase ROI (Return on Investment) on your advertising spend we recommend to support your efforts with an overall perfect marketing setup.
Here are some recommendations:
Make sure your website is state of the art
Make use of marketing and remarketing automation
Setup dedicated campaign landing pages
Run supporting Google PPC and Remarketing Ads
Run supporting Facebook and Instagram ads
Setup audience and KPI tracking to analyse, report and measure
Feel free to contact us to book a FREE consultation. We will show you how to increase sales, win more customers and grow your business using local SEO. No obligation honest chat about the possibilities.