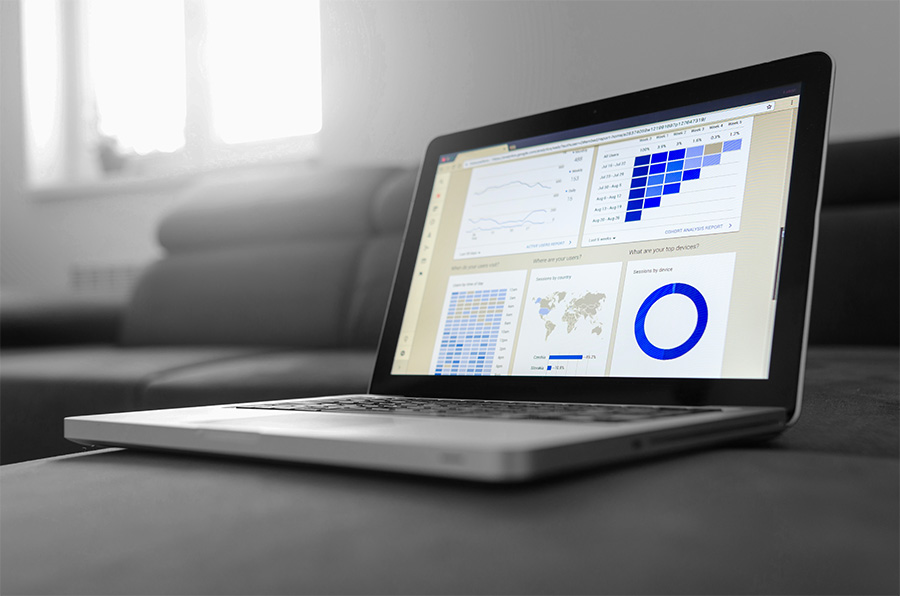 Why are Digital Marketing KPIs Important?
Key Performance Indicators (KPIs), are a measurable values that show progress in reaching a specific business goal.
An online marketing KPI can be tied to specific objectives of a marketing campaign or channel. It indicates progress and helps measure the effectiveness and Return On Investment (ROI).
In simple terms spending time or money on marketing without measuring the outcome is like flying blind. To be competitive and use marketing budgets wisely we need to know the effects of our actions.
Typical Marketing KPIs
Measuring the right KPI's is vital to the success of any business. I have made a list of the more popular KPI's we track for our clients:
Website users or sessions
Website traffic sourde
Sales per traffic source
Mobile traffic leads and conversion rates
Total sales
Abandon cart recoveries
ROI from pay per click ads
Digital marketing ROI in general
Cost per acquisition
Customer lifetime value
Landing page conversion rates
Customer accounts
Newsletter subscribers
Webform submissions
EDM conversion rates
Social media engagement
Google local search conversions
Targets
Every KPI you define must have a target or goal associated with it which you are aiming to achieve within a set period. Make sure you analyse your current performance as a base line. You can't get from A to B without understanding point A, your starting point.
Data Sources
The quality of the data source is just as important as the measuring. Tools like Google Analytics, Google Search Console, Google AdWords, Google MyBusiness insights, YouTube analytics, Ecommerce system dashboards, Social Media Insights and Newsletter analytics are a good starting point.
Reporting of Marketing KPI's and Results Evaluation
Measuring is an important part of KPI reporting and the primary method to inform the success or failure of your strategies.
Each business needs to decide which KPI's are important to track in order to achieve their goals.
At Flux Creative we assist our clients with an initial marketing strategy then provide ongoing monthly KPI reports where we review outcomes, identify issues, make recommendations and take actions. All with the aim of reaching specific business goals.
In Summary
KPI's are associated with the core goals of your organisation. They require an understanding of your business's objectives and the ability to turn those objectives into measurable goals.
If you have any questions or would like to learn more about marketing strategies and KPI reporting, Get in touch.