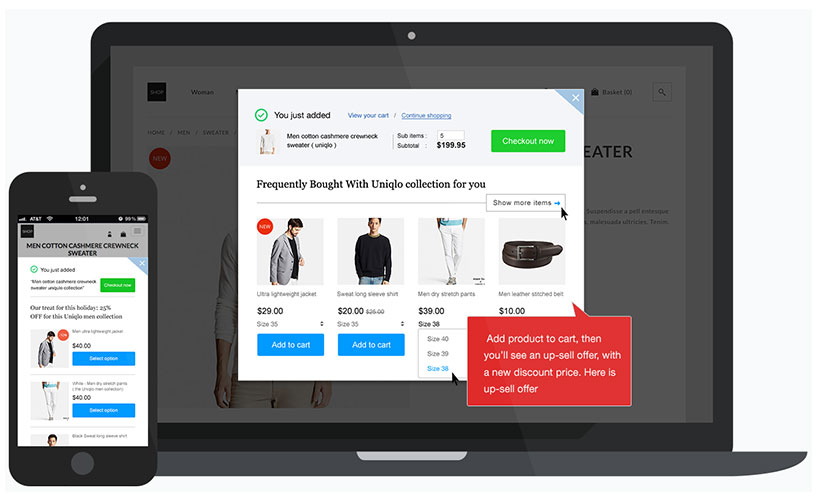 First impressions counts. User friendly and conversion optimised home page, campaign landing page and product page layouts are the key to increase conversion rates. The way a product is showcased can either drive the user to continue to checkout or to click away from your online store. Here are a couple of tips to help increase conversions.
Top quality product shots
Sex sells ;-). It's worthwhile to invest in professional, detailed, specific and ecstatically pleasant product photography. The use 3D product rotation tools and descriptive videos can give you the edge over your competitors.
Powerful product information and instructions
Excellent descriptions for every product assist the customer with decision making and also automatically boost the SEO. All copy should be carefully written and extremely descriptive with the target market in mind. Care or assembly instructions can also be of high importance.
Size and Dimensions Chart
To make sure all customers get exactly what they were after detailed size charts are essential. Nothing more frustration if a customer buys a product which does not meet his expectations.
Notes for page design and layout:
Simple design is best. (Simplicity in a cluttered space.)
No distracting backgrounds.
Mobile friendly and responsive design.
A healthy balance between too much and lack of information.
Well placed call to action
A clear call to action serves only one purpose: getting the customer to the checkout more quickly. Eg: Discounts and add to cart button should be placement directly next to the product price.
Social Sharing
Social sharing buttons, open graph meta tags, twitter card and product hash tags should be included on your product page.
Customer Reviews
Positive reviews form customers are a big selling point and generate trust towards a brand.
Option to subscribe or to sign up as a member
This is a chance to capture a customer's details who might not be ready for a purchase at this particular point in time. A good way of increasing conversion rates for sign ups is to offer discounts for members. All the captured data will potentially help to convert leads into sales if followed up correctly with remarketing efforts.
Product breadcrumb trail
Breadcrumbs are important to help customers browse and to find their way back to product catalogues.
Cross Selling
Cross selling within the product page is a great way of getting more dollar value out of a potential customer.