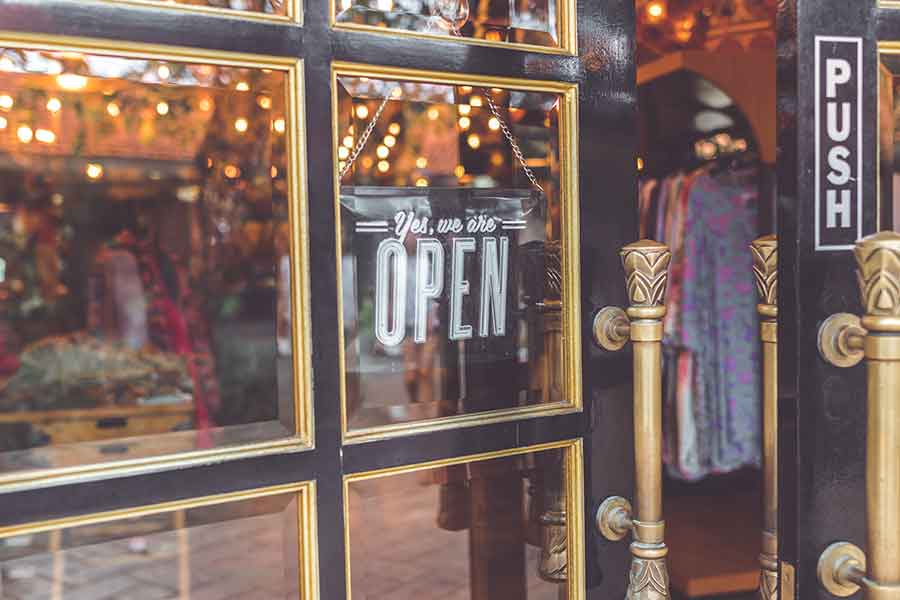 Importance of Local Marketing
Local marketing is a specific strategy businesses can use to target and reach potential customers within a certain distance of their business's location.
Naturally customers are looking to purchase products or services in the most convenient way. Which often means they start their researche locally.
This is why for many small and medium businesses local marketing is a clever lead generation tactic. A common marketing mistake of small business is trying to copy strategies of larger corporates, which often leads to them being overlooked by the local market.
If you're wanting to tap into the local market, here are some effective strategies and channels you can utilise.
Get found in online directories
Make sure your business is listed and highlighted on other sites and online directories.
Typical examples are Google MyBusiness, Yellow Pages/White Pages, Yahoo Local or Foursquare. Depending on your industry, there may even be service-specific directories you can list on.
Google MyBusiness - Listing and Reviews
One of the most important listings you want to claim and to have control of is your Google MyBusiness listing.
Google MyBusiness is a free and easy-to-use tool for businesses and organisations to manage their online presence across Google Search and Maps. By verifying and editing your business information, you can both help customers find you and tell them the story of your business. Read more about Google MyBusiness.
Also a valuable step is to prompt your customers to leave you a positive review in the listing. Such reviews not only give your business a credibility but also a local SEO boost.
"Reviews on Google provide valuable information about your business to both you and your customers. Business reviews appear next to your listing in Maps and Search, and can help your business stand out on Google." - Google
SEO - Optimise with geo-terms
Having a mobile friendly and quick loading website is key for local search optimisation.
Make sure you target keywords that your ideal customer would use in a search. Make the keywords a combination of "your location" + "your service, brand or product".
You can try hyper-local keywords with specific city, neighbourhood or even street names in them. You can even create landing pages for customers in certain areas and write blog posts and articles targeted just to their needs and interests.
46% of all Google searches are looking for local information.
72% of consumers that did a local search visited a store within five miles.
97% of people learn more about a local company online than anywhere .
Go Local on Social Media
Whenever possible, tag locations and geographic areas in your posts. Also include your local keywords in hashtags and bios. Tag other relevant local accounts in your post to get additional post shares.
When placing ads or boosting posts make sure to target your local area only.
You can also try remarketing to your existing customers.
Email Marketing
Often, email marketing can be a forgotten tool for small businesses local marketing. Regardless of the size of your database email newsletter can be one of the most economical and successful channels.
40% of B2B marketers say email newsletters are most critical to their content marketing success.
73% of millennials prefer communications from businesses to come via email.
49% of consumers would like to receive promotional emails from their favourite brands.
Videos added to your email increase click rates by 300%.
Become a local sponsor
This is a great way of tapping into existing communities.
You can easily grow your brand recognition by sponsoring a local sports team, local events, or non-profit fundraiser. This strategy allows you to showcase your brand on signage, marketing materials, and even uniforms.
Sponsors are always appreciated and seen in a positive light.
Engage local content creators
Engage your clients, friends or professional paid influencer to write about your business on blogs or social media.
It is a bit like "word-of-mouth" on steroids. Influencer created content will strengthen your local content marketing efforts as it's much more believable than coming from your channels.
Partner with other local businesses
Consider partnering up with other businesses in your area that might share similar clientele. Joining force and cross promoting is not only cost effective it also increases your brands reach by tapping into other audiences and networks.
Contact and engage local media
Free media write ups are the holy grail of marketing. Such features by a local media outlet can create a huge surge in website traffic and engagement. It's no secret that readers seem to trust Journalists and Analysts more than paid advertising segments.
Always plan and follow your strategy
Creating a local marketing strategy, often even with little expense, is a winning formula around attracting and retaining customers in your community.
The key to successful marketing in general is to develop and to follow a plan. Also always review the outcome of your marketing efforts and calculate the return on investment so you can concentrate on the channels that work best for your business.
Conclusion
Marketing is the heartbeat of every successful business. The tactics above are just a few ideas to get you started. In case you need help or have any questions, feel free to contact us to organise a free consultation with one of our experts.
Other valuable marketing resources:
Digital marketing plan
Digital Marketing tips for small business