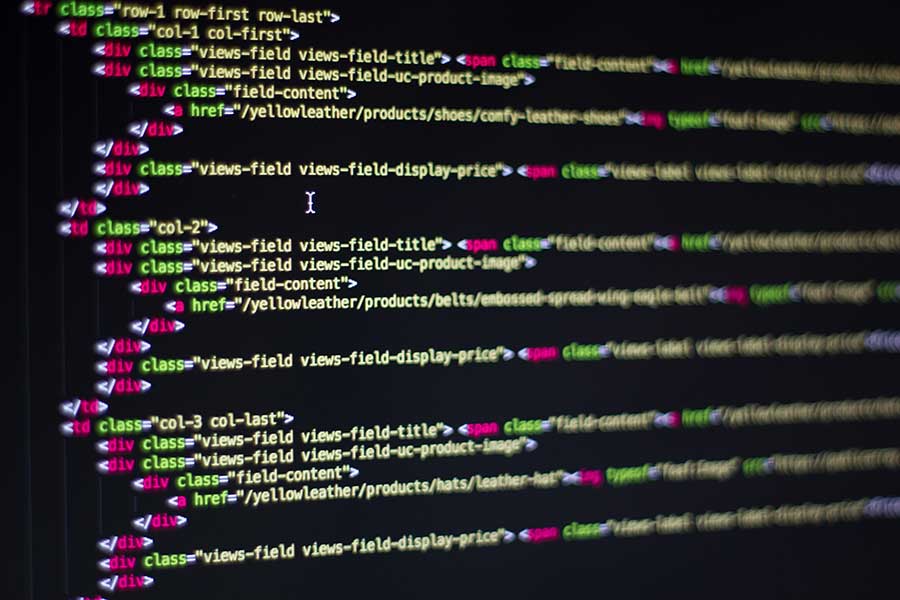 Regular website maintenance is critical
There is a lot more to website maintenance than meets the eye. We know, because we deal with it everyday, from security and content updates through to website speed and search engine compatibility. Just like the maintenance of your car, it's worth keeping on top of it before the problems get worse.
Security and plugin updates
Needless to say, websites have security issues, hackers and spam bots are everywhere. Form's, links, plugins, logins are all weak points for hackers to corrupt a site. Especially open source code platforms like WordPress, WooCommerce or Concrete5. They all need constant system updates to stay secure and functioning.
Regular maintenance tasks to these systems are to core architecture, themes and plugins. Requiring SSL renewals, server updates, regular backups and more.
More information can be found on another blog article of ours:
Web technologies explained - Software as a Service vs Open Source vs Bespoke Development.
Content updates
From experience, clients struggle with updating content. They start with good intent but it commonly gets overlooked with the day to day running of a business. Fresh, relevant content is what search engines are looking for, not to mention your customers. Websites are often the first impression customers have of your business so make sure it's fresh and up to date. It should connect with your customers and provide value even on the second or third visit.
Dated content is easy to spot, old blog articles, out of date images, information that hasn't changed in years. One of the most common mistakes we see are large (high resolution) images being added to the websites. This slows down page speed and harms rankings. Other common issues are no Alt Tags on images, not using headlines in sequential order or not setting canonical URLs or Open Graph social tags on pages.
You can update all this yourself but it's worth noting that professional web designers do this every day and can be quicker and more economical than doing it inhouse.
Don't take for granted that a website is a live marketing tool. Make the most of this feature and invest in regular content updates. It's the easiest way to keep a website looking modern and search engines will love you.
More information can be found on another blog article of ours:
The importance of images for websites and what to look out for.
Onsite SEO updates
Unfortunately site optimisation is not just a set and forget task. Search algorithms and web technology constantly change. Websites will always need onsite optimisation adjustments to stay relevant to search engines. The one constant with search engines is that they keep changing. Google brings out minor updates every few months and major updates every year or two. These changes require adjustments with web technology or you will slip (sometimes quite drastically) in your rankings.
Some of these tasks are easy to apply but should be maintained on a regular basis to stay up to date.
More information can be found on another blog article of ours:
SEO Checklist
Respond to audience behaviour
If you're interested in increasing site traffic, building leads or making online sales, you need to understand how users behave on your website. Staying relevant to your audience is the basis for any good website design, but to find this out you need to keep a track of their actions.
We assist most of our clients with ongoing monthly KPI reporting. We look at site analytics, review statistics, identify issues, make recommendations and take actions. All with the aim of reaching specific business goals and optimising return on investment.
More information can be found on another blog article of ours:
Why are Digital Marketing KPIs Important?
Website care packages
If some of this sounds a bit overwhelming, don't worry we have you covered. We can carry out ongoing updates as needed so you can focus on what you do best, running your business.
Some of the benefits are:
Peace of mind for the website owner
KPI analysis to support marketing decisions
Increase in leads and sales
Improved search engines traffic
Website security
Data backup
Content updates done by professionals
With over 20 years of online marketing experience, the team at Flux Creative can help you stay ahead of your competition.
Contact us to learn more about our tailored business packages or request a free website health check today.