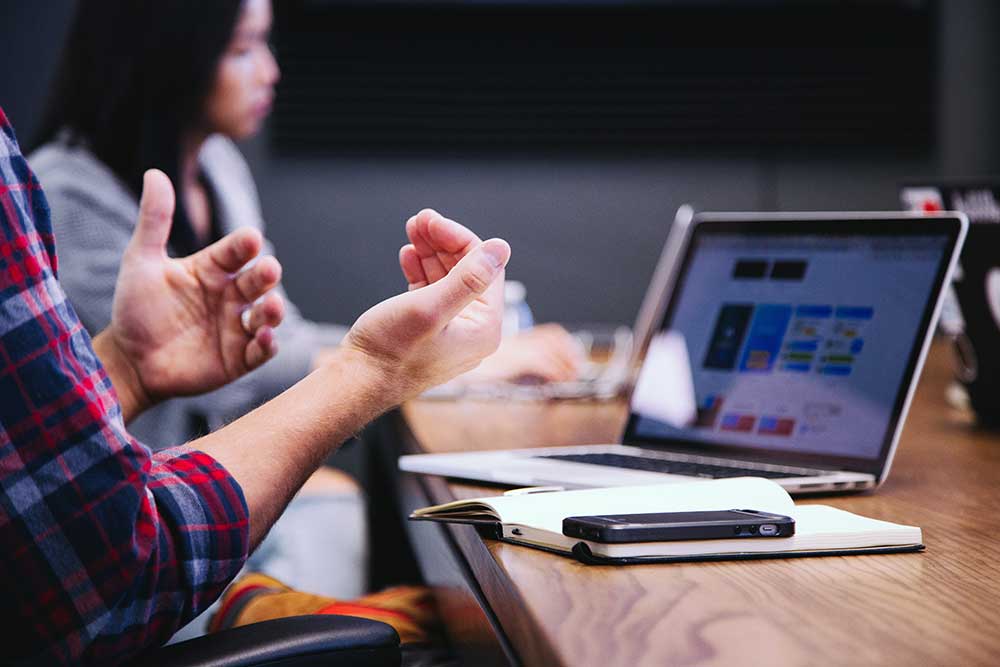 How to plan and implement a successful SEO Strategy?
A Search Engine Optimisation (SEO) strategy is a detailed plan designed to improve a website's search engine rankings with the aim of increasing its organic traffic.
We always recommend a holistic approach to optimisation, ensuring all search results relating to your brand create a positive experience.
The strategy should list all steps required and include several foundational pillars such as; technical SEO, on-page SEO, content strategy, link building, user experience, budgets, timelines and goals.
SEO and Marketing Goals
The first step of your SEO strategy should be to set goals, these should align with your overall business goals. For example, these goals could be to increase your website's traffic by 20%, your sales by 10%, or your conversion rates by 10% over a certain period of time.
Without such clear objectives your SEO strategy won't have measurable data to define your success and return on investment.
Set a Budget
SEO is a long term investment. You should plan for at least 6 to 12 months for more complete results.
To help you set a budget you should decide which tasks can be carried out in house and what will need to be outsourced to a digital marketing agency.
Technical SEO
It all starts with building a solid foundation. It is essetial that your website technically well set up. Your server needs to be quick, your page templates need to be slim and loading fast, your pages need to be secure (using SSL) and user friendly.
Optimising your website for mobile devices is also incredibly important, Google now practises what they call mobile-first indexing. Meaning they will index and rank the mobile design of the site before the desktop version.
If your plan is to add alot of pages or expect large spikes in traffic over time, make sure to choose a scalable CMS system and server to meet your needs.
It is also worth setting up a blog on your website. Continually uploading fresh new content is a key factor in good website rankings.
On Page SEO
On-page SEO is the practice of optimising individual web pages to improve your site's search engine rankings.
This includes title and meta description tags, og social tags, image alt tags, image size optimisation, sequential headline order, accessibility, best practice, user experience and more. Your publishing team needs to be aware of these and follow some set rules.
User Experience in general is very important. Google's algorithm has consistently taken it into account.
Your landing pages also need to be set up to convert those searchers into customers or clients.
Off-Page Link building
Link building is a key part of any successful SEO strategy and involves getting other trusted, high quality websites to link back to yours.
Such sites can be directories, bloggers or influencers, guest blogs, social media profiles, business partners etc.
Competitor Analysis
SEO competitor analysis involves researching your competitors setup, keywords and content to know what you're up against.
Answer questions such as:
Who are your actual SEO competitors?
What keywords are they ranking well with?
What topics are they covering?
Where can I find their backlinks?
What do I need to do to beat the competition?
Content Strategy
Research and identify your target audience. SEO is all about creating a positive user experience and delivering the most relevant information possible that your audience actually searches for. In simple terms, be relevant to your customers.
Develop a list of article topics. While your goal is to create content that people want to read, your purpose, expertise and know-how should be at the heart of everything you write.
Google ranks pages based on their ability to answer a question. Google takes into consideration how, why, what or when users are looking for.
Therefore you need to research keywords that meet your audience needs and interest. You can begin with long tail (broad) keywords, then narrow them down over time.
Once you know the keywords that boost your traffic and ROI (Return On Investment), you can start using them in your writing, to create high performing content.
One of the primary benefits of a successful content strategy is that it also presents your brand to searchers at every stage of the customer journey.
YouTube is the world's second-most popular search engine, so we also suggest considering a video content plan.
Publishing Schedule
Google likes websites that have a constant feed of new and fresh content. You should definitely plan and schedule when to publish your content.
Sharable Content
Keep in mind when creating valuable content for your audience, this content as a by-product can also be used in your newsletter and social media channels to attract additional traffic and brand recognition.
Measure SEO KPIs
KPIs (Key Performance Indicators) are specific analytics numbers that will help you learn and optimise your SEO activities.
You can also monitor organic traffic using your preferred web analytics tools like Google Analytics and Google Search Console. Then log all your statistics using Excel or Google Sheets.
Some of the KPIs worth focusing on are:
Increase in organic website traffic
Revenue and ROI from organic traffic
Increase in conversions
Organic visibility
Branded vs non branded traffic
Backlinks
Bounce rate
Average time spent on a page
Other Valuable Resources
We hope this has been helpful, feel free to contact one of our experts if you need any further help executing a sound SEO strategy.